immersive media + interactive installations
micromundos amenazados II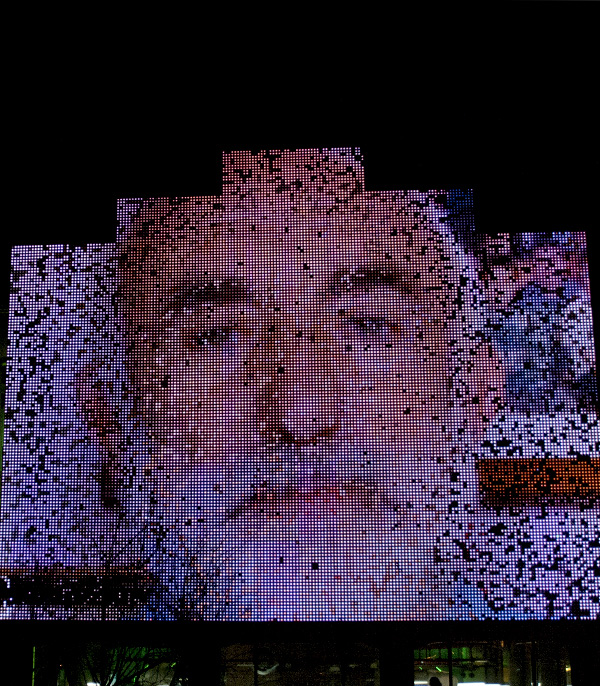 Copyright Fernanda Ramos
micromundos amenazados (threatened microworlds) is a project developed at Estudio Lumen. It is a recreation, adapted to the characteristics of Medialab-Prado low resolution media facade, of the homonymous project by artist Fernanda Ramos.
Individuals portrayed in the original work, persons threatened by the loss of their homes due to a urbanistic plan involving the demolition of a historic neighborhood, are shown in close up portrays, slowly falling apart while mixing with each other.

//This project was showcased in Medialab-Prado media facade during AfterArco 2013 event.